Share Sunday 2020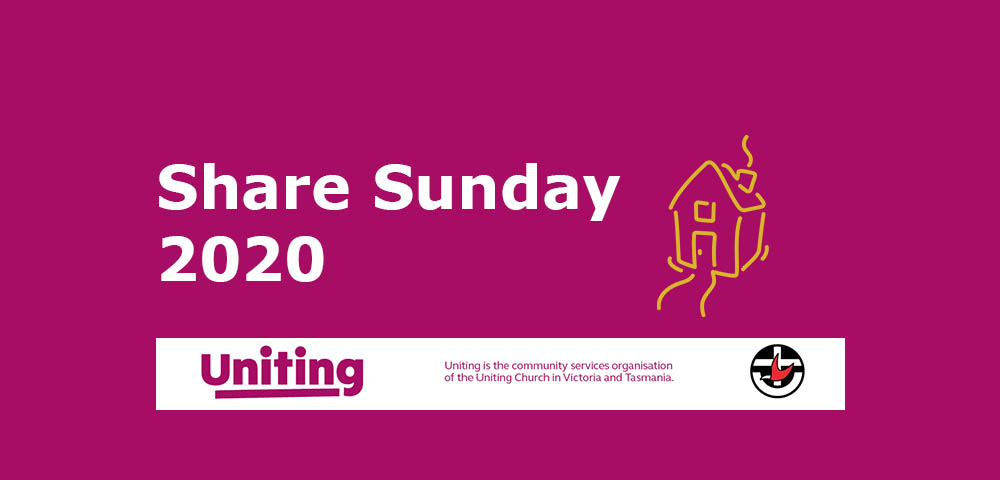 Pentecost
Please find below a mixture of my personal resources and those of friends and commercial resources I have access to. They will appear as they come available leading up to this Sunday.
We want to be inclusive, regardless especially, of the ability of an individual to access them. Please feel free to pass these on to a friend you care for as you feel appropriate
Links to Pentecost 13A resources
This week we celebrate the work of Uniting Share Sunday 2020.
Share Sunday is an opportunity for the whole of the Uniting Church to celebrate the incredible community services being undertaken by our agencies, parish missions, presbyteries, and congregations. It is also an invitation to continue to explore how we can partner together as we respond to Christ's calling to serve humanity seeking to create an inclusive, connected and just world.
This year, the focus of our Share Sunday resources is youth homelessness, around the theme of 'A place to call home.'
This service draws heavily on the Share resources for this Sunday. Should you wish to donate to the Share appeal I invite you to click here to take yourself to their pages.
Just a quick note: If you can't hear the audio in the video hover your mouse over the bottom bar of the video frame and click on the speaker icon. Similarly, there are options there to make the video full screen.
This page Visits: 967
Todays Visits: 4
Total Visits: 242006