Lets start by saying, Jaccy and I hope you all have a Christmas full of love, hope, joy, peace and tradition we love and look forward to. It's been a few years since I wrote a Christmas letter. Sorry, today I've decided to write one even if it is a little different to the normal ones. Don't blame me though, Jaccy made me write one.
So a quick catch up. The kids have left home permanently. We have moved to Alfredton, the western end of Ballarat 8 years ago. I'm retired. We are grandparents. We are all happy and heathy. Feel free to give up reading here, but I'll try and add some detail if you're curious.
Jaccy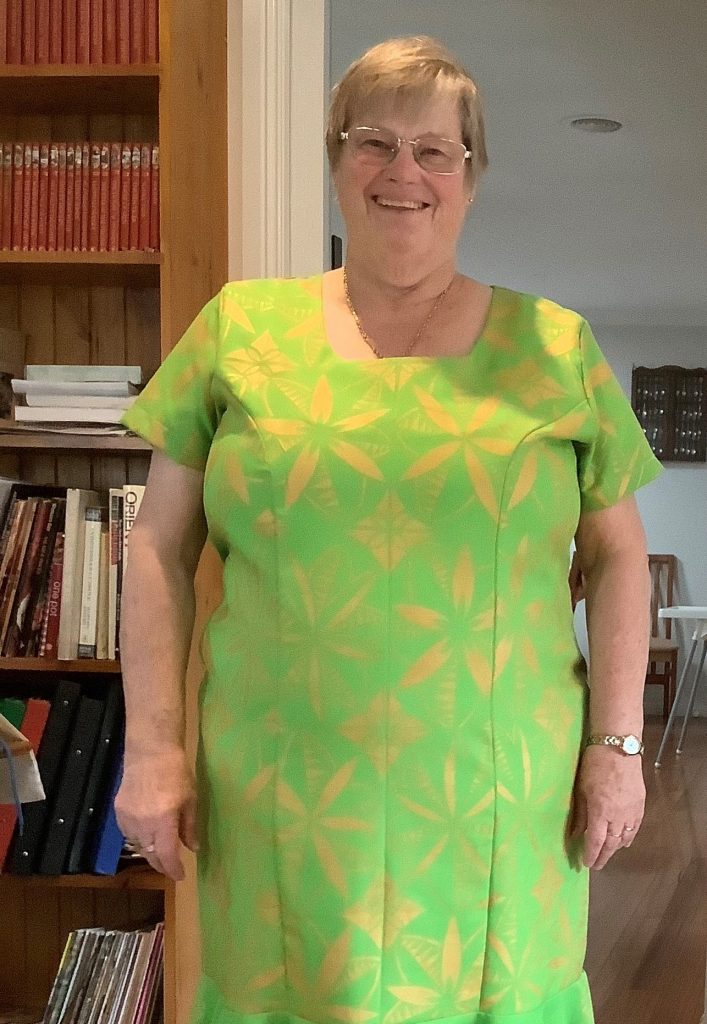 Jaccy was forced to give up work more than 10 years ago now, and endured many operations since, the last one a few months ago. At present I am pleased to say she is happy, healthy and as mobile as she has been for a long time.

She loves her sewing, knitting, quilting and making things for Charlotte and her friends. As always, she never thinks her things are perfect, but let me assure you they are absolutely beautiful.
Jim (me)
I retired in March 2018 after 45 years as a Radiographer, 30 in CT. I was starting to get tired, and wanted to do something different. I suspect work thought I would get bored and come back after a break, but fortunately that has not been the case.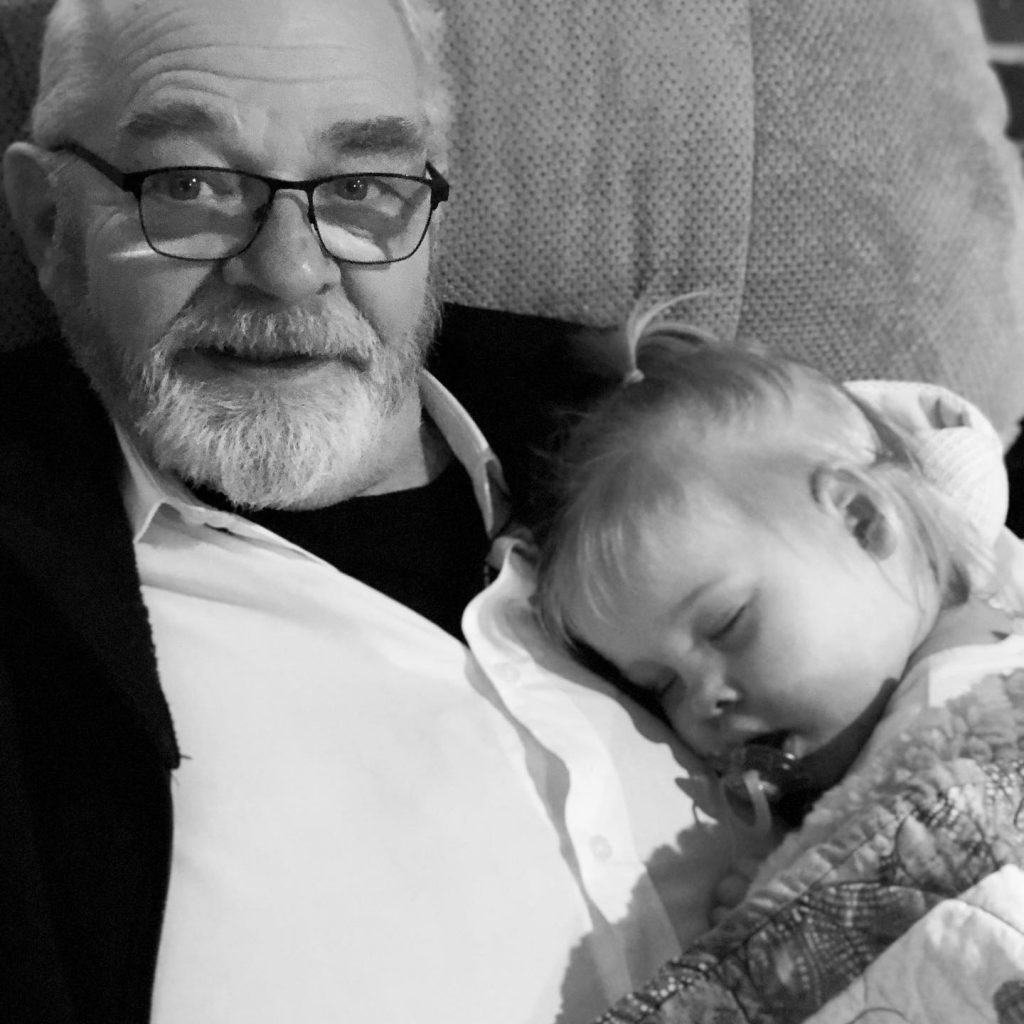 If you look at my diary on line, you'll see I have a varied and great life. Besides being Charlotte's buddy, playmate and goto if no one else will give her something, I am an Assistant Chaplain at 2 aged care homes, and a Lay Preacher as well, over a large area. (Jaccy acts as roadie, and it is a good excuse to go away for a weekend for the more remote services I conduct.
I am still very involved with the computing game, working for Michael, doing church stuff and odd jobs for people and businesses.
Certainly, the last thing I wanted to do is vegetate in my retirement, and have organised my life to be full, busy and enjoyable.
Natasha and Marek Habsuda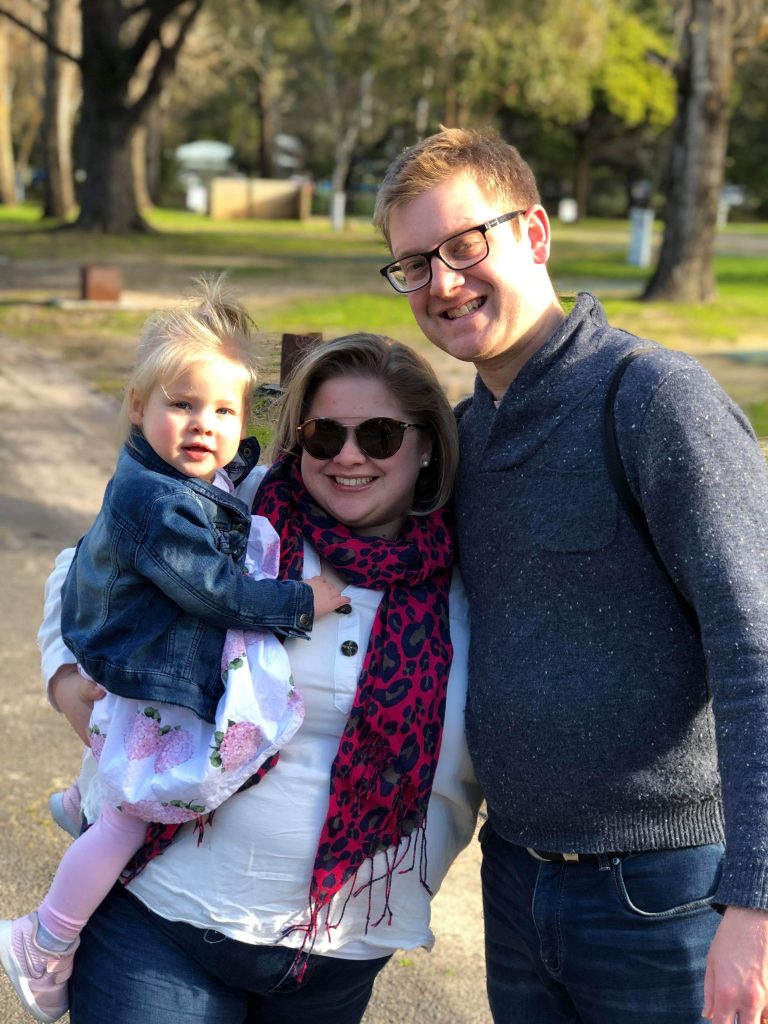 Natasha has met, got engaged, and married Marek by 2017. Natasha is an ANUM in ICU at St Vincents in Melbourne. Marek is a financial advisor, and now works locally. They moved to Ballarat and live about 10 minutes away. They had a daughter, Charlotte, in December 2017 and she is an absolute ray of sunshine.
The beautiful thing is that, because they live in Ballarat now, we see a lot of them, and have become part of their lives and Charlotte as well. We usually see Charlotte more week days than we don't and have watched her grow up so far. Yes, she is gorgeous. This week she turned 2, and is becoming quite the funny person.
Michael and Eseta
Well, as you all probably know, Michael left home a few times, the last time over 10 years ago, driving a second-hand Hi Ace van with a carpet cleaning machine in it, heading for Alice Springs. A lot has happened since then.
Firstly, he met Eseta, got engaged and married her 3 years ago in Samoa. It was a 'crazy' beautiful ceremony that Natasha, Marek, all Eseta's Samoan family and ourselves were able to attend. They live comfortably in Alice Springs, surrounded by their dogs (that double as their children and our grandchildren) and their business.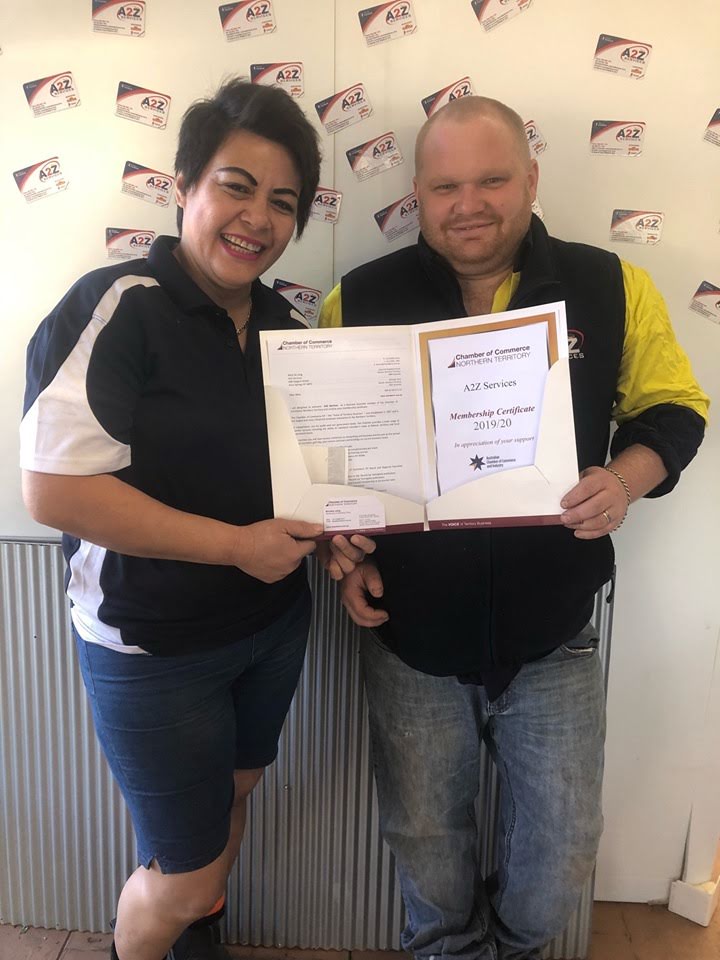 Michael and Eseta own and operate the business A2Z Services , a company employing some 25 staff servicing the residential, commercial and remote cleaning, carpet, gardening, maintenance, pest control and florist needs of an area around Alice Springs that includes the WA and Qld borders.
One of their staff is me. I remote into the business from Ballarat, helping set up Business Systems and computers, as well as some administration. Of course, this means I have a lot to do with them and would talk to them many times a week not to mention the odd business trip.
Charlotte Habsuda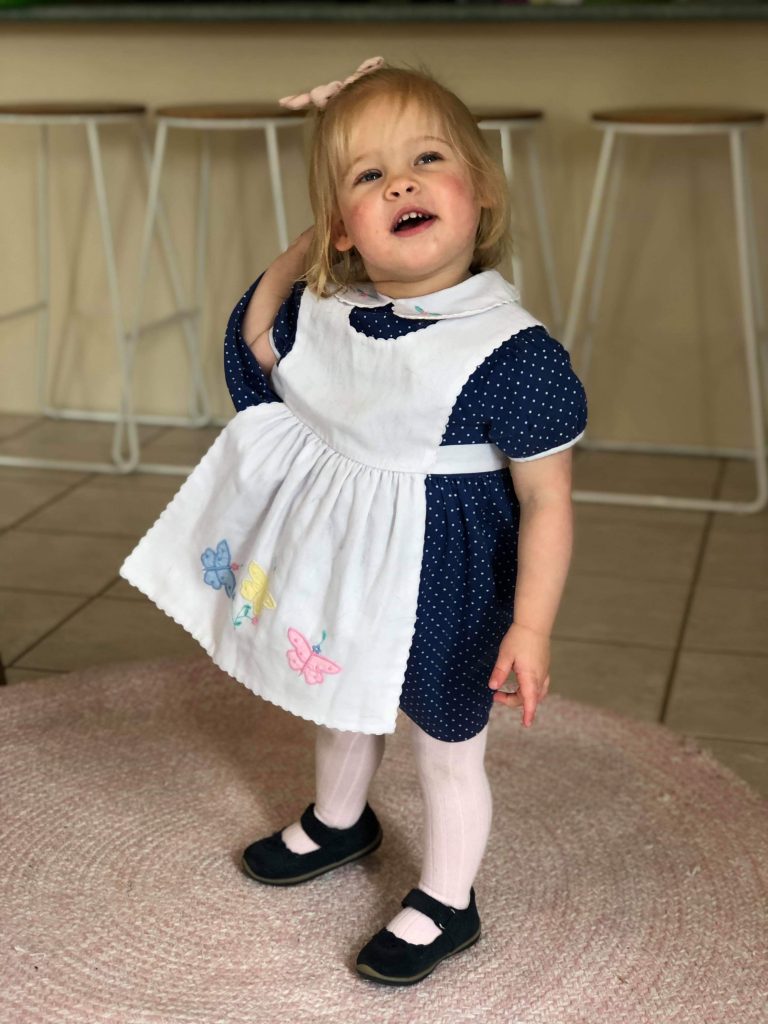 Charlotte is now 2 years old, and deserves a paragraph of her own, not only because she is so cute and adorable, but also because she is such a large part of our lives. We see her more days than we don't during the week, and often for a visit at some stage during the weekend.
Jaccy is Ma (she's working on being Grandma) and I am Pa. She lights up our day when she comes, perfectly at home here, as she sets about her routine of playing, getting us to play with her and manipulating us to do everything she wants. We definitely miss her on the days she isn't here. She goes to daycare 2 days a week and we take and/or bring her home when the parents are working, as well as odd bits here and there. We are set up with bedding, toys and all the other stuff so that it is no hassle for us.

Holidays
Jaccy is a great one for going on holidays. Me, not so much, I like home. I have however let Jaccy take me out for the odd airing, including a Trip to Canada last year and a week in Queensland just lately. This year we are off to Vietnam and Cambodia, King Island and Jaccy is going to Hong Kong she thinks at the end of the year, mercifully leaving me home.
Quilting
Quilting is Jaccy's passion, providing her with enjoyment,
and the fellowship of other quilters. I think every extended family member has one now, and if you haven't you soon will. I suspect she must be running out of people to give them to, so you better put your hand up if you have missed out.
I must admit that it is a cheap hobby. Jaccy never buys material or supplies, telling me she had "that piece of material" already as another piece mysteriously appears. I'm Still looking for a stash the size of the Sydney Opera House hidden somewhere in the house.
Conclusion
I'm probably being a bit premature writing this paragraph, but it has to be done sometime. This Christmas Day I have 2 services in the morning, and am then going to put my feet up at Natasha's for lunch, dinner and a great time.
Jaccy and I wish for all of you, peace, love joy and hope for the Christmas Season and for the year ahead. May God bless us all.
This page Visits: 1087
Todays Visits: 4
Total Visits: 242046