Father's Day – MAF Fuel for Father's Day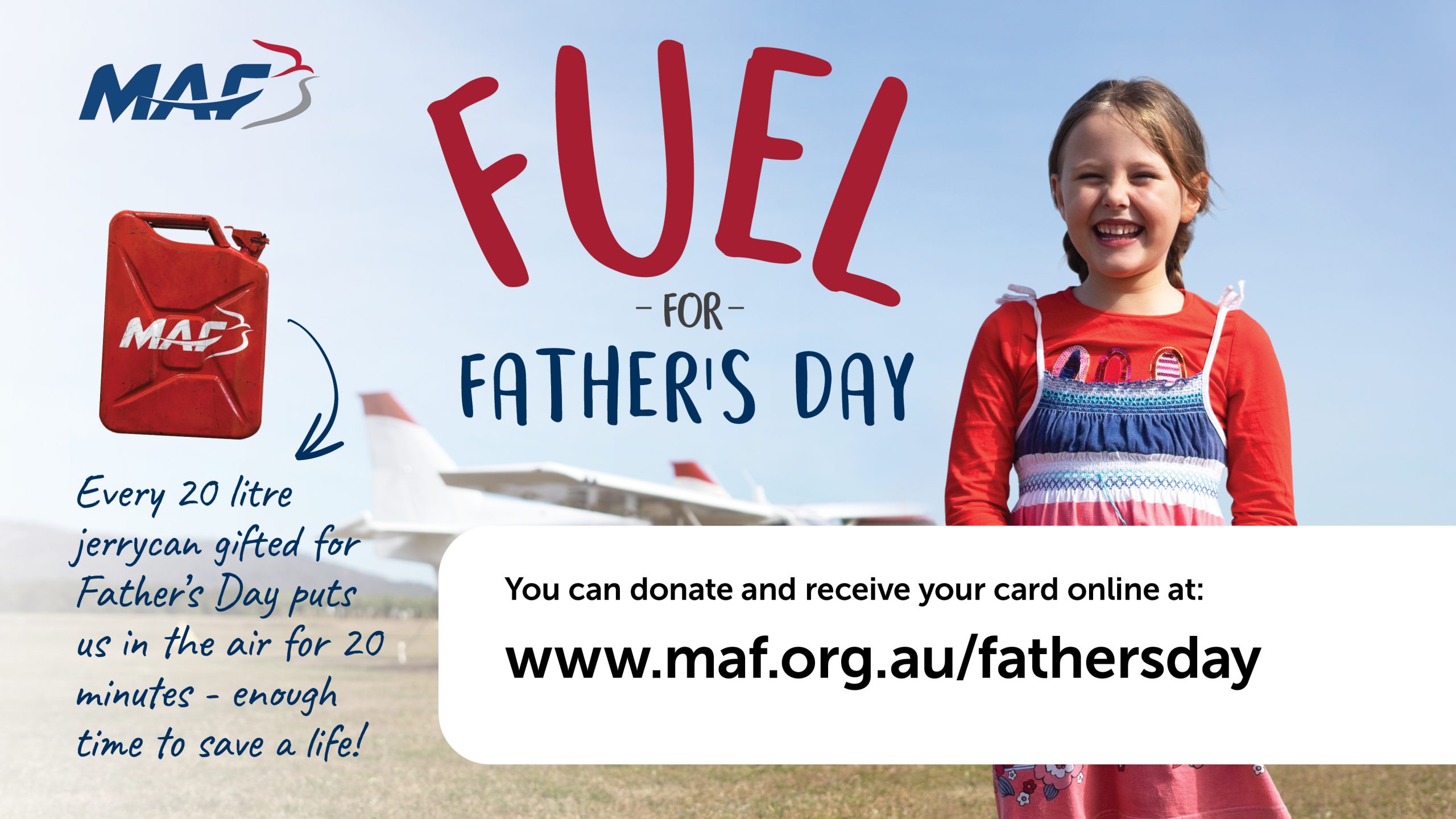 Pentecost
Please find below a mixture of my personal resources and those of friends and commercial resources I have access to. They will appear as they come available leading up to this Sunday.
We want to be inclusive, regardless especially, of the ability of an individual to access these resources. Please feel free to pass them on to a friend you care for as you feel appropriate
Links to Pentecost 15B resources
This week we celebrate Father's Day and feature the work of Mission Aviation Fellowship It has been our Church's mission each year to promote their Fuel for Father's Day drive. Have a look!!
Mission Aviation Fellowship (MAF) is a Christian organisation that provides aviation services for people living in remote areas around the world.
For 75 years, MAF has been serving isolated people by using aircraft to bring in the essentials of life as well as medical care, emergency food, and Christian hope.
Their purpose is to deliver practical and spiritual care to people in places of deepest human need. Every five minutes, a MAF plane takes off or lands somewhere in the world. These flights enable crucial work by many aid and development agencies, missions, local churches, and other national groups.
MAF is serving the Church and communities in remote areas where flying is not a luxury, but a lifeline.
Just a quick note: If you can't hear the audio in the video hover your mouse over the bottom bar of the video frame and click on the speaker icon. Similarly, there are options there to make the video full screen.
This page Visits: 667
Todays Visits: 3
Total Visits: 242025